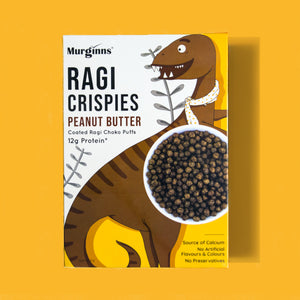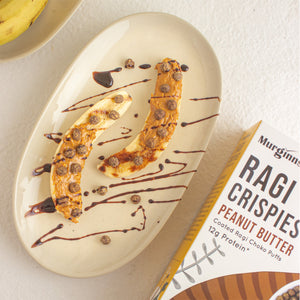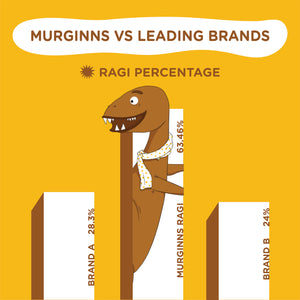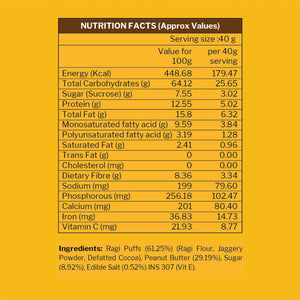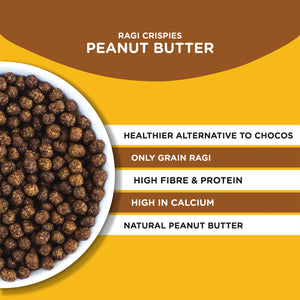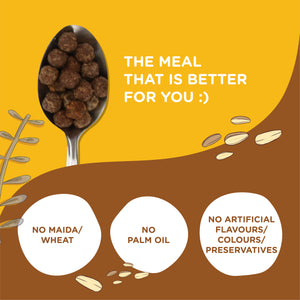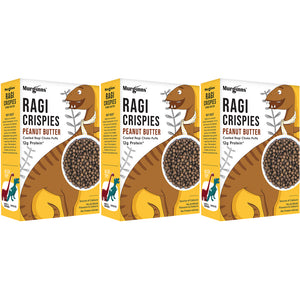 Peanut Butter made better 
Made with just Ragi, Peanuts and a little sweetness, ingredients you can feel goof about! Perfectly crunchy, Peanut Butter Ragi Crispies are full of protein, good fats and calcium. Enjoy it with milk or straight from the box, you won't be able to stop. 
Other information 
M.R.P. : Rs. 245.00 inclusive of all taxes 

Marketed by : KCL Limited 135 Sector 24 Faridabad - 121007 

Manufactured By : KCL Food A Unit of KCL Limited, Paonta Sahib -173025 Himachal Pradesh

Country Of Origin : India

Customer Care Address : KCL Food 

135 Sector 24 Faridabad - 121007, hello@murginns.com, Phone number : +91 8929688249
Favourite Cereal!
The Ragi Crispies have become my favourite snack! Healthy, Crunchy and so Yummy!!!!
Frequently asked questions
What is Murginns cereal made of?
Ragi , Oats and all natural flavours
Where can I buy your cereal?
Rght here on our website!
Do kids like Murginns cereal?
They LOVE it.
Is your cereal healthy?
Yes! Our cereal is made with calcium rich ragi, low sugar, gluten free and made with only the good stuff.
Is your cereal vegan?
Our ragi flakes, porridge and peanut butter and chocolate crispies are vegan
Do they contain any sugar?
Our ragi flakes, porridge and granola are naturally sweetned with jaggery. Our ragi crispies have jaggery and some refined sugar hich is about a third of what you will find in conventional brands!